Many of us who have the luxury of owning a washing machine don't really think much about the whole purchasing process unless there's a hiccup, and even those are usually quickly resolved. We walk into a white goods store, chose a machine that meets our needs and within a few short days or even hours, the machine is delivered and installed without our having to lift a finger. Well, except maybe to point out the spot where we want it to go! If we're lucky we'd have been offered free delivery and even a buy now pay later interest-free option to take care of the financial burden.
For the monks at Phajoding, however, who recently received a generous donation for the purchase of these washing machines, the similarities with our process end after the selection.
Lama Namgay recently took these photos of the mammoth effort required to deliver and install a washing machine at Phajoding Monastery. As they say a picture speaks a thousand words – Enjoy!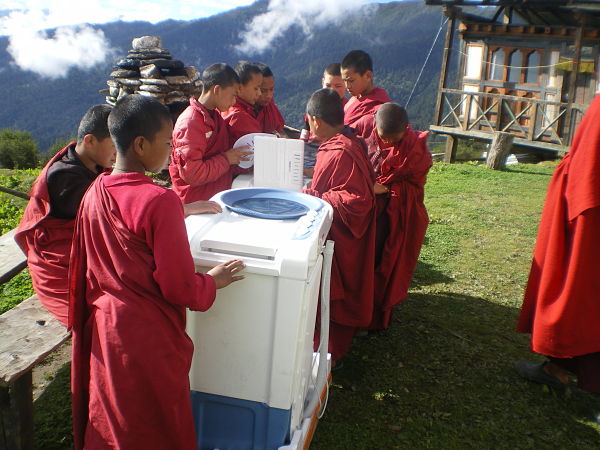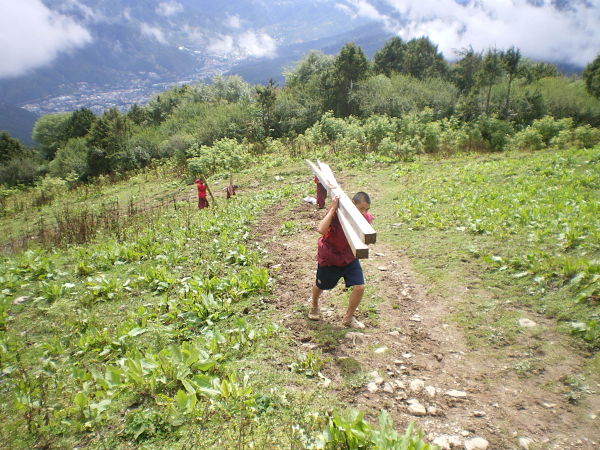 A BIG thank-you must go to Lorraine from the USA for the purchase of these washing machines. Your ongoing support, encouragement and generosity towards the humanitarian need at Phajoding Monastery is greatly appreciated by everyone. Let's hope that the monks have recovered from all their hard work and won't be needing another washing machine for a very long time.