Dawa Tshering has recently joined the Phajoding Monastic community. Dawa has made the decision to become a monk at Phajoding Monastery since his mother has decided to become a nun at a nearby nunnery. Dawa has 2 sisters and 1 brother who are being cared for by his stepfather.
Dawa comes from the town of Paro in Western Bhutan. Paro is the location of Bhutan's only international airport and also the Dzong (see below) which some of you may recognize as the one used in the movie "Little Buddha".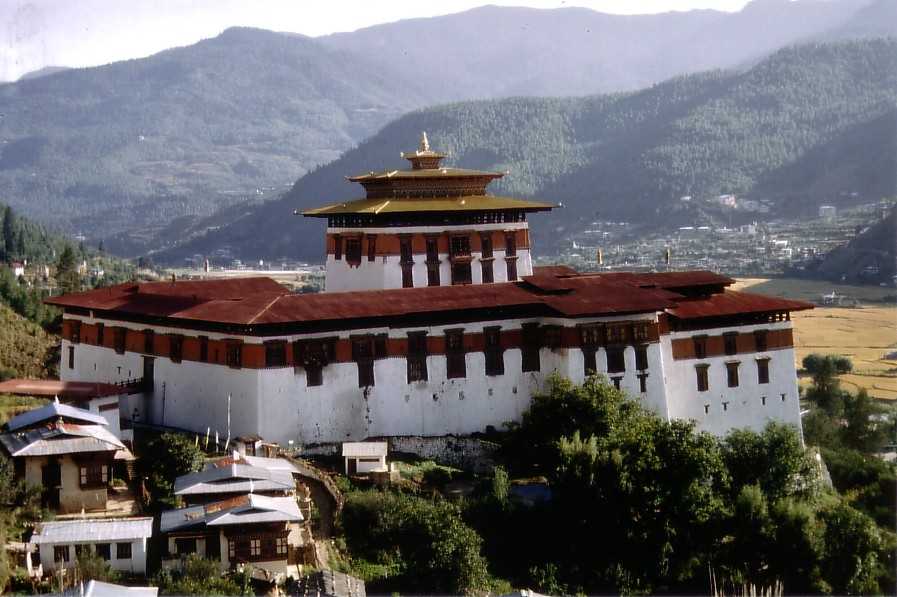 This is what little Dawa wrote:
" i went to school until i am class 5 and then my father was dead accidentally. when my father was cutting the big tree and unfortunately the tree fell on my father and he dead there. after that i left the school. after being few years with my mother, my mother decided to go to be at the monastery so i also thought to join to the monastery. that's how i came here to phajoding. it is nice place and everyone here is so kind to me. i am 13 year old. hello my name is Dawa Tshering".
We wish you all the best Dawa and look forward to hearing more updates from you in the future !