You are one step away from giving vital help to these young boys in need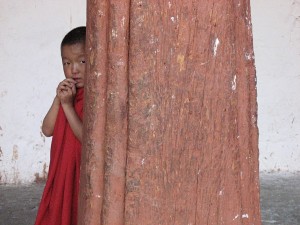 As you can see from the information contained in this web-site, the humanitarian need at Phajoding Monastery is great.
If you can donate even a modest amount to help the monks at Phajoding Monastery (e.g. some of what you might spend on coffee in a week) the cumulative efforts of many will be able to bring immeasurable benefits to the Phajoding Monastery community. Similarly, providing useful items for the monks would be greatly appreciated as well.
This project is solely run on a voluntary basis. Every dollar donated will go towards improving the lives of these young monks.
You can support the monks in the following ways
For more details, please click on each heading or use the dropdown menu above.
"All suffering in the world arises out of wanting happiness for self
All happiness in the world arises out of wanting happiness for others"