Phajoding is much more than a Buddhist monastery.
It is a place of refuge, compassion, belonging and hope.
Phajoding Monastery, which is a 3-hour hike from the nearest road, is located above Bhutan's capital, Thimphu. It was once one of the richest and most decorated monasteries in the country however due to years of neglect and the encroachment of development, it was watch listed in 2010  by the World Monuments Fund as one of five endangered cultural monuments that need most help in the world (1). It is home to many very sacred Buddhist artefacts.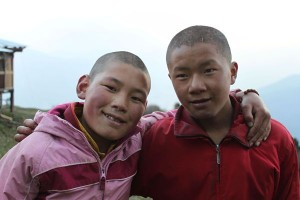 Phajoding takes its name from the saint Phajo Drugom Zhigpo, who meditated there in the 13th century and is considered to be one of the most sacred meditational sites in Bhutan. The monastery itself is an open complex that comprises many holy buildings and relics and a State monastic school that currently houses just over 50 monks. The monk body (Dratshang Lhentshog) is almost totally financed by the Government and given the numerous Buddhist institutes and monasteries across Bhutan, resources are limited. Only around a half of the monks at Phajoding receive a minimal Government stipend which subsequently has to be shared across all the monks. As a result, these monks live in the most basic of conditions and since they all come from impoverished backgrounds, their families often do not have the financial means to provide for their basic needs. Many sent to this Monastery have been orphaned.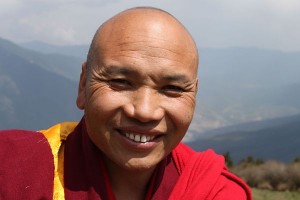 Khenpo Chimi Dorji is the Principal of Phajoding Monastery. He was raised in Haa and enrolled in the Central Monk Body at aged 7 and went on to complete his Master of Buddhist Philosophy at Tango Buddhist University in Thimphu and 3 year meditation in Paro. He has previously held the position of Principal of Sewala Shedra in Punakha.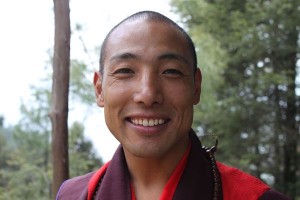 Lama Namgay Tenzin was also raised in Haa and placed in the Central Monk Body at aged 7 where he too went on to complete his Master of Buddhist Philosophy at Tango Buddhist University and 3 year meditation. He has recently been appointed as the head teacher at Phajoding Monastery.
Khenpo Chimi and Lama Namgay are the driving force behind this project.  Their mission is to empower, care for and educate disadvantaged young boys from across Bhutan.
They have a vision of transforming this monastery into a thriving centre for learning – where the monks, who range in age from 7 to 25 years old, are scholared in Buddhist philosophy and mindfulness within a supportive and compassionate environment. They have begun to extend the curriculum to include secular subjects such as English and Basic Maths and the teaching of practical skills such as Carpentry and Organic Gardening. As a result many impoverished children will be empowered, educated and provided with options and hope where they previously had none.
There is an urgent need to help support this worthwhile humanitarian endeavour. As a result, Chimi Dorji and Namgay Tenzin wish to share the spiritual legacy of this holy place and their day to day activities via this web site in the hope that it may inspire others to help in whatever way they can.
(1)  http://www.windhorsetours.com/company/news_detail.php?nid=91